NILS LOFGREN- "SMILES AT THE PALLADIUM" (SEPTEMBER 1977 CONCERT REVIEW)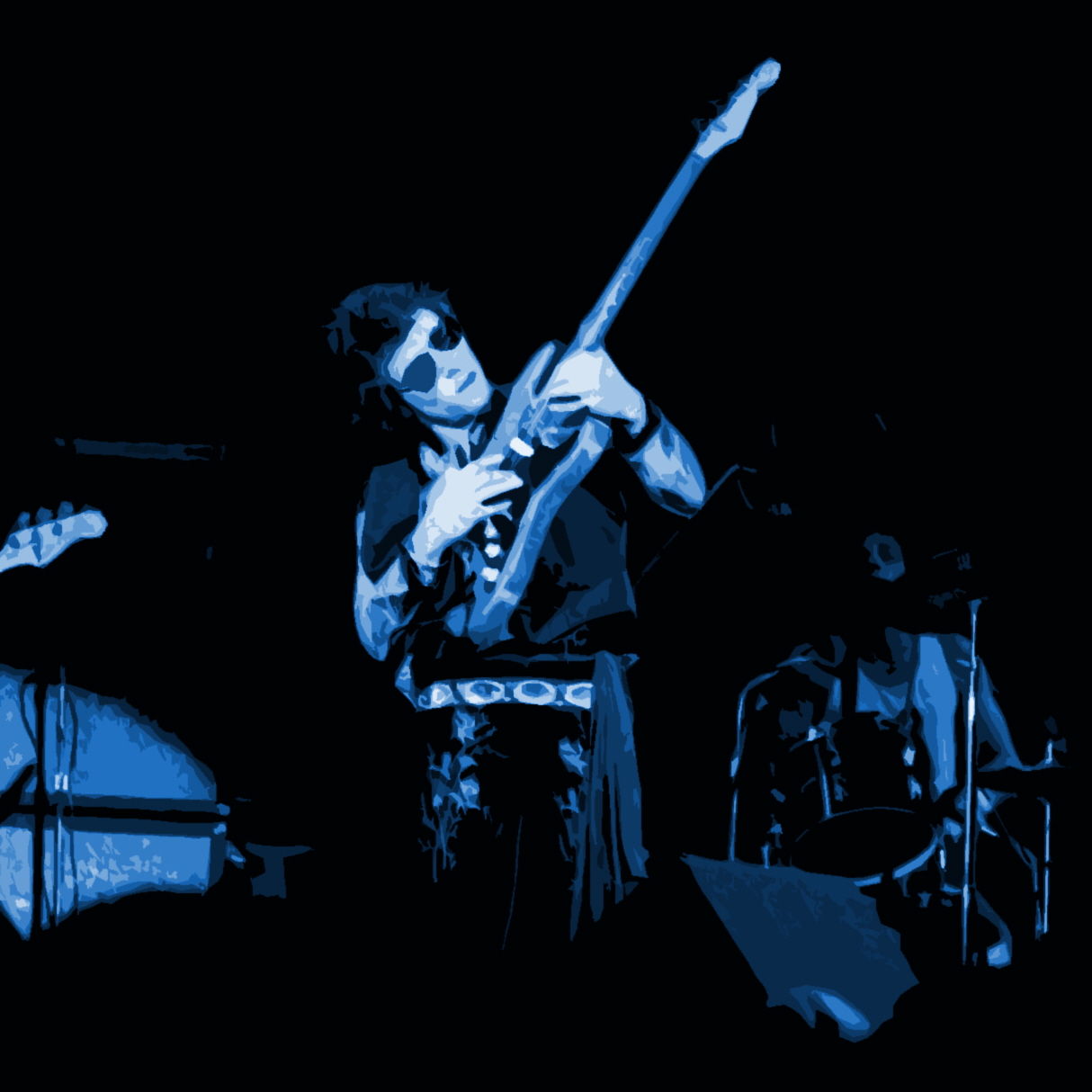 NILS LOFGREN PLAYING AMAZING GUITAR AT WINTERLAND IN 1976. PHOTO/ART BY BEN UPHAM.
CLICK ON THE FOLLOWING LINK TO SEE MORE NILS LOFGREN PHOTOS:
NILS LOFGREN MAGICAL MOMENT PHOTOS BY BEN UPHAM
and
PURCHASE NILS LOFGREN CD'S & DVD'S
Nils Lofgren- "Smiles at the Palladium"
a 1977 Concert Review by Robert Ryan
The 1977 Palladium is a far cry from the same hall in the early 70s when it was known as the Academy of Music. The building is basically the same but the atmosphere has changed radically. It's clean now, and burly bouncers patrol the aisles should you get out of hand (no one gets out of hand anymore). Beer is sold openly in the foyer as opposed to the voluminous drug trade that used to go on in the rest rooms. The operation is more efficient; acts are moved on and off the stage in record time and this can be a real blessing
in some cases, such as a recent triple bill there featuring 38 Special, John Miles and Nils Lofgren. The best that can be said of the first two is that their sets were mercifully short. Nils, on the other hand, was well worth the wait.
Lofgren is short for a rock performer, clocking in at somewhere around 5'9″, but with guitar in hand he overwhelms the stage with a potent combination of intricate riffs and acrobatics. Nils has always played a mean lead in concert, but he seems to have honed his style lately. It's more precise, hard-hitting now. He punctuates the lines with perfectly timed leaps across the stage, launched from a small trampoline. These Evel Kneivel jumps in the middle of a lead solo that continues uninterrupted provide the kind of on-the-edge excitement that has always been ground zero for rock.
Material that evening was drawn entirely from his three most recent albums: "Nils Lofgren", "Cry Tough" and the newly released "I Came To Dance". While I have to admit that some of his recorded material strikes me as flat, live he injects the material with an entirely new energy level. Lofgren's current tour is providing some of the most professional and innovative sounds around.
NILS LOFGREN DISCOGRAPHY:
1975 Nils Lofgren
1975 Back it Up (Live)
1976 Cry Tough
1977 I Came To Dance
1977 Night After Night (Live)
1979 Nils
1981 Night Fades Away
1982 Rhythm Romance
1983 Wonderland
1985 Flip
1986 Code of the Road
1991 Silver Lining
1992 Crooked Line
1993 Live on the Test
1995 Damaged Goods
2001 Acoustic Live (2001 Breakaway Angel)
2003 Nils Lofgren Band Live
2006 Sacred Weapon
2008 The Loner- Nils Sings Neil
2011 Old School
2013 Keith Don't Go (Live 1990)
CLICK ON THE FOLLOWING LINK TO SEE MORE NILS LOFGREN PHOTOS:
NILS LOFGREN MAGICAL MOMENT PHOTOS BY BEN UPHAM
and
PURCHASE NILS LOFGREN CD'S & DVD'S